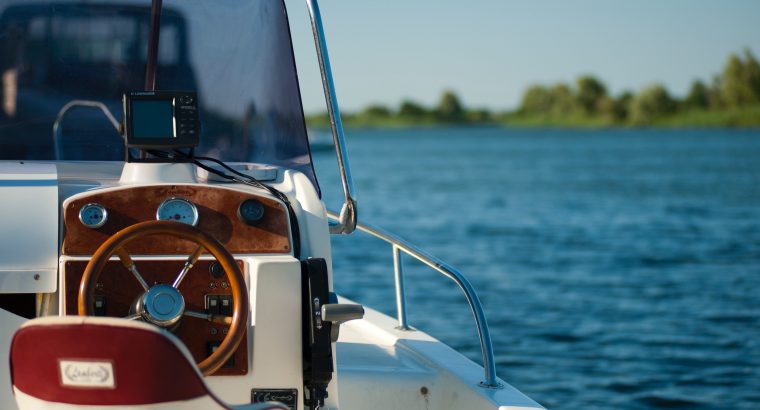 Boat Shoes: Stylish and Practical Footwear for Boat Journey
Boat shoes have become a timeless fashion staple for both men and women. These versatile shoes provide comfort and support and exude a sense of style and sophistication. Whether you're heading out for a day on the yacht or simply strolling along the shore, these shoes are the perfect choice.
The Origins of Boat Shoes
Boat shoes, deck shoes or topsiders, were originally designed for sailors and boating enthusiasts. Their inception can be traced back to 1935 when Paul A. Sperry, an avid sailor, had a eureka moment. Sperry noticed that the grooved paws of his dog provided excellent traction on wet surfaces. Inspired by this observation, he created the first boat shoe with a unique sole pattern that offered enhanced grip on slippery boat decks.
The Distinctive Design Features
Boat shoes are characterized by several distinctive design features that set them apart from other footwear options. Here are some key elements that make  shoes truly unique:
Durable Construction
Boat shoes are crafted using high-quality materials like leather or canvas, making them incredibly durable. The use of corrosion-resistant eyelets and sturdy stitching ensures that these shoes can withstand the rigors of maritime environments.
Non-Marking Rubber Soles
One of the most important design aspects of boat shoe is their non-marking rubber soles. These soles offer excellent traction on wet surfaces without leaving any unsightly marks on the deck of a boat or any other surface.
Moccasin Construction
Boat shoe often feature moccasin-style construction, which involves a stitched toe and a separate leather piece wrapping around the sides and back of the shoe. This construction method provides flexibility and comfort, allowing the shoes to mold to the shape of your feet over time.
360° Lacing System
Another characteristic feature of boat shoe is the 360° lacing system. This design allows for a customizable fit, as the laces can be tightened or loosened according to individual preference. It also ensures that the shoes stay securely in place, even during active movements.
Slip-On Versatility
While traditional boat shoe come with laces, slip-on variations have gained popularity over the years. Slip-on boat shoes offer the same style and functionality but with added convenience. They are perfect for those who prefer hassle-free footwear options without compromising on style.
The Benefits of Boat Shoes
Boat shoe offer various benefits, making them a popular choice among fashion-conscious individuals. Here are some advantages of owning a pair of boat shoe:
Enhanced Traction and Grip
The specialized rubber soles of boat shoes provide excellent traction on both wet and dry surfaces. Whether you're navigating a slippery boat deck or walking on uneven terrain, boat shoe offer a secure grip, minimizing the risk of slips and falls.
Comfort and Support
Boat shoes are designed with comfort in mind. The moccasin construction, cushioned insoles, and soft leather or canvas uppers ensure a comfortable fit. Additionally, the supportive soles and arch support contribute to all-day comfort, making boat shoe ideal for extended wear.
Versatility and Style
Boat shoe are incredibly versatile and can be paired with various outfits. They effortlessly complement casual attire, such as shorts and a t-shirt, and can also add a touch of sophistication to a more formal ensemble. Boat shoe are available in a wide range of colors and styles, allowing you to find the perfect pair to suit your personal style.
Water Resistance
Boat shoes are designed to withstand exposure to water. Using water-resistant materials and quick-drying properties ensures that your feet stay dry and comfortable, even in damp conditions. This feature makes these shoes a great choice for beach trips, boating adventures, or rainy days.
Choosing and Caring for Your Boat Shoes
When selecting boat shoe, consider the following factors to ensure you make the right choice:
Size and Fit
Proper sizing is crucial for optimal comfort and performance. Boat shoe should fit snugly without being too tight. Look for options that offer half sizes or wide widths if necessary. Remember that boat shoe tend to stretch and mold to your feet over time, so a slightly tighter fit initially is preferable.
Material Selection
Boat shoe are available in different materials, including leather and canvas. Leather boat shoe are known for their durability, classic look, and ability to develop a beautiful patina over time. Canvas boat shoes, on the other hand, are lightweight, breathable, and perfect for warmer climates.
Boat shoes combine style, comfort, and functionality, making them a must-have footwear choice for individuals of all ages. Whether you're a sailing enthusiast or simply enjoy a casual yet sophisticated look, boat shoe Is a versatile option that can elevate any outfit. With their durable construction, excellent traction, and timeless design These shoes are a worthy investment. So why not treat your feet to the comfort and style they deserve?